Our Battle Creek Chiropractor Treats & Prevents Neck Pain
When you're neck is bothering you, it may be tempting to simply roll your head around hoping to "work out the kinks" or pop some pain reliever and hope it goes away. But have you ever wondered what exactly is causing your pain...and what it would be like to be free from it? At Battle Creek Family Chiropractic, we invite our community members to experience the difference that chiropractic care and holistic healing can make for their neck pain—one of the most common conditions we see at our facility.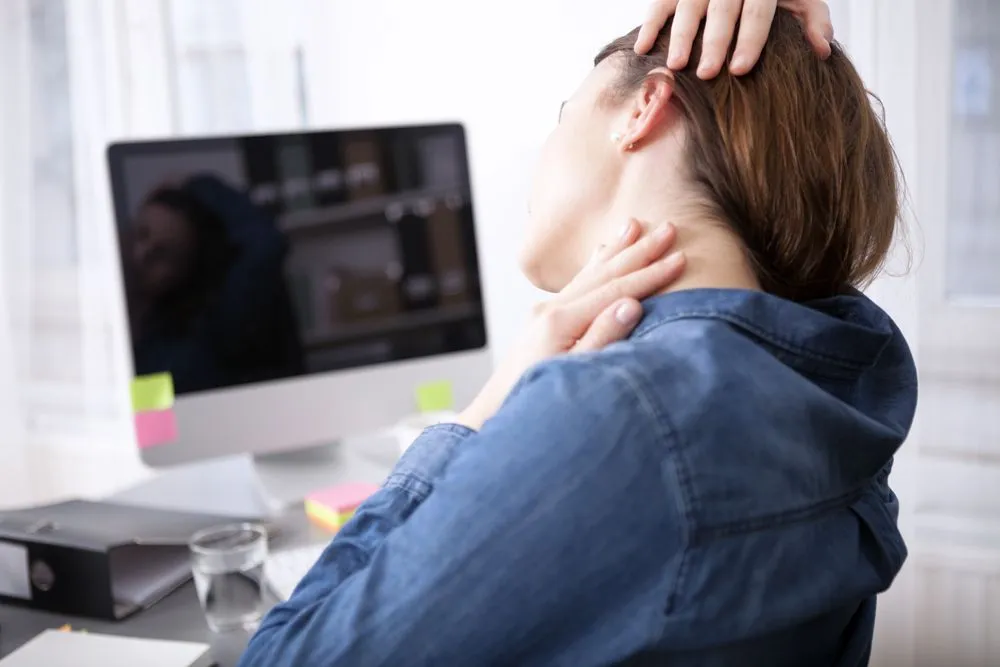 Common Causes & Symptoms of Neck Pain
Indeed, neck and shoulder pain often go together. They share so many muscles and connective tissues—plus, the nerves providing sensory and motor information to the shoulder region will pass through the neck from their origins in the central nervous system. So, when your neck is bothering you, it's not unusual for your shoulder to be bugging you, too.
Here are the most common symptoms that will first bring someone in our door:
Neck pain that feels sore, achy, and tender
Stiffness and reduced range of motion
Shoulder stiffness, tenderness, or pain
Numbness and tingling along the arm or hand
We usually can diagnose the underlying cause or causes of neck pain on our initial consultation, by gleaning information from a thorough physical exam, special tests, and medical history assessment. Common diagnoses include joint subluxations, arthritis, muscle spasm, whiplash (especially post-car accident), post-concussive syndrome, and thoracic outlet syndrome. People who have poor posture (flexed and stooped forward with ears ahead of shoulders) or do a lot of overhead repetitive tasks at work are often more at risk.
How Our Battle Creek Chiropractor Can Relieve Your Neck and Shoulder Pain
We offer many services and techniques that can provide effective neck pain relief. Such services have helped thousands of people over the years. Here's how:
Chiropractic techniques and manipulations are used to correct spinal alignment and provide a natural analgesic effect in the body
Corrective exercises help improve the endurance and tissue health of neck and shoulder muscles
Massage therapy promotes overall relaxation, healing circulation, and decreased muscle tension
Lifestyle guidance and postural screening can help you learn what postures and behaviors are contributing to or exacerbating your symptoms
Call Our Battle Creek Chiropractor for Natural & Restorative Healing
We know you take your and your loved ones' health seriously, and at Battle Creek Family Chiropractic, so do we. That's why our Battle Creek chiropractor Dr. Justin D. Casey is committed to continuing his clinical education so he can provide the most up-to-date and effective non-invasive strategies to help his patients heal from inside out. If you're struggling with neck pain, acute or chronic, and are ready to start feeling better, then contact our facility today to schedule an appointment: (269) 966-2006.