Back Pain Treatment with our Chiropractor in Battle Creek
If you have back pain, you are not alone. Up to 80% of people will suffer back pain at some time in their lives, according to the American Chiropractic Association. Back pain can prevent you from going to work, attending school, or participating in your favorite activities. Fortunately, back pain treatment from our Battle Creek chiropractor can relieve your discomfort and get you back into the action.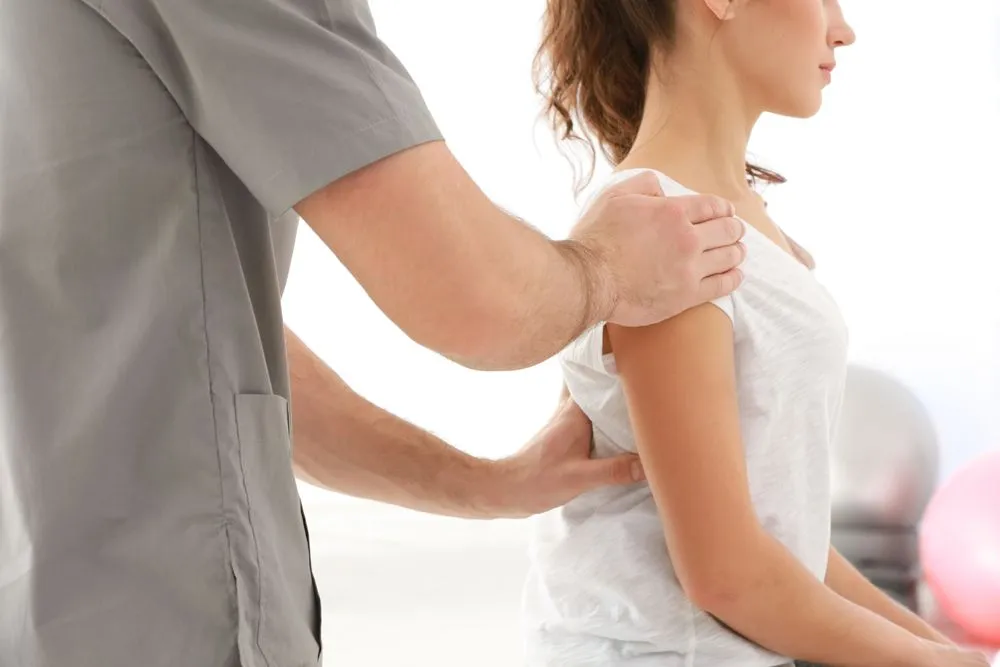 What You Need to Know about Back Pain
There are three main types of back pain:
Upper back pain – affects your neck and shoulders
Middle back pain – affects the part of your back near your ribs and above your hips
Lower back pain – affects the part of your back at your waistline and hips
There are several causes of back pain. You can hurt your back when you lift a heavy object, for example, fall, or when you move suddenly in a way that places too much stress on your back. Inactive lifestyles, poor posture, and poor ergonomics are common causes of back pain. Sports injuries can cause back pain, especially those sports that involve twisting or traumatic impacts.
Causes of Back Pain
Sprains – injury to the ligaments, which are the tough tissue that connects bones
Strains – injury to the muscles or the tendons that connect muscles to bones
Bulging discs – bulging of rubbery discs that cushion the bones of the spine
Misaligned vertebrae – misalignment of the bones of the spine
Chronic back conditions – such as arthritis, degenerative disc disease, and stenosis
Our Battle Creek Chiropractor Provides Back Pain Treatment
Chiropractic care is a safe, effective back pain treatment that does not involve dangerous drugs or risky surgery. Our Battle Creek chiropractor offers chiropractic care for back pain that includes chiropractic adjustments, massage therapy, corrective exercises, lifestyle guidance and postural screenings. Chiropractic adjustments realign spinal joints, "reset" the central nervous system, relax muscle spasm, improve range of motion, and reduce stress on discs and nerves.
Massage therapy eases the pain, melts muscle spasms and stiffness, increases circulation of blood and lymph to speed healing, and increase the range of motion. Corrective exercises improve tissue health and endurance. Lifestyle guidance and postural screenings can help you overcome poor posture and behaviors that lead to back pain.
Meet With Our Battle Creek Chiropractor Today
If you have back pain, make an appointment with Battle Creek Chiropractic. Dr. Justin D. Casey provides lower back pain relief and other types of chiropractic care to improve the health and wellness of people suffering from back pain and many other conditions. Make your appointment today by calling (269) 966-2006.