Massage Therapy at Battle Creek Chiropractic: It's More than Just a "Luxury"
At Battle Creek Chiropractic, our team loves helping patients feel and function better as well as reduce the risk of recurring problems. That's why we offer massage therapy among our many non-invasive services.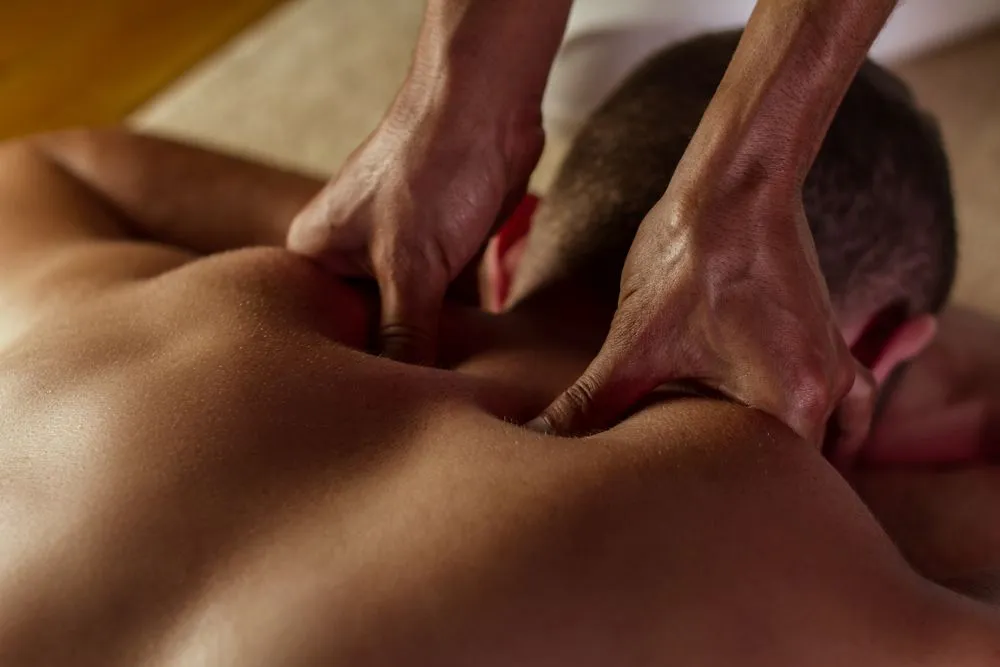 Benefits of Massage Therapy
Perhaps you think of massage therapy as something that should be experienced only as an indulgence reserved for special occasions. Our staff couldn't disagree more: we see massage therapy as an integral part of whole body health and healing that is not only relaxing but restorative and preventive as well!
Here are a few specific benefits you may experience when working with a massage therapist at Battle Creek Chiropractic, whether your current health status is normal or if you're dealing with an acute or chronic health condition:
Reduced pain
Decreased muscle stiffness, spasms, and post-workout soreness
Increased localized and whole body blood and lymphatic circulation (essential for healing and swelling reduction)
Increased range of motion and flexibility
Reduced scar tissue formation
Improved mental health, including reduced stress, depression, anxiety, and insomnia
How Massage Therapy Works
During a massage therapy session, most people prefer to be partially or fully unclothed while covered with a comfortable blanket or sheet covering them (your dignity, privacy, and comfort are as important to us as your symptomatic improvement). A massage therapist will then use his or her hands in a variety of specific techniques for which they have been highly trained. These strokes and techniques, including Swedish and deep tissue, can elicit a variety of specific benefits and will vary depending on depth, intensity, direction, and overall style of massage touch.
The great thing about massage therapy is that it's completely modifiable to match the needs and preferences of the individual. If you have any questions or requests for your massage therapist, just ask! We'll do everything we can to make sure each session is ideal for you.
Conditions Treated, Managed & Ameliorated with Massage Therapy
Massage therapy works quite well as a stand-alone treatment or a complementary treatment alongside chiropractic care techniques to facilitate healing in a variety of conditions, including:
Muscle spasms
Headaches, migraines, and post-concussive syndrome
Whiplash
Sports- and work-related injuries, including back pain and shoulder pain caused by overuse or repetitive movement
Fatigue, anxiety, and depression
Interested in Scheduling a Massage Therapy Appointment? Call our Battle Creek Chiropractor Clinic Today
Led by Battle Creek chiropractor Dr. Justin E. Casey, our staff is deeply committed to offering our patients the best of what natural, holistic, and drug-free care has to offer.
To schedule an appointment with an experienced massage therapist or to learn more about our services here at Battle Creek Chiropractic, contact us now by calling (269) 966-2006.