Comprehensive & Holistic Therapeutic Services: Chiropractic Adjustments
Of all the services provided by our Battle Creek chiropractor, the chiropractic adjustment is probably one of the most essential to care and recovery for the majority of our patients. Dr. Justin E. Casey has spent years in clinical practice honing his manual skills to ensure he's delivering the best possible care to the people of our Michigan community.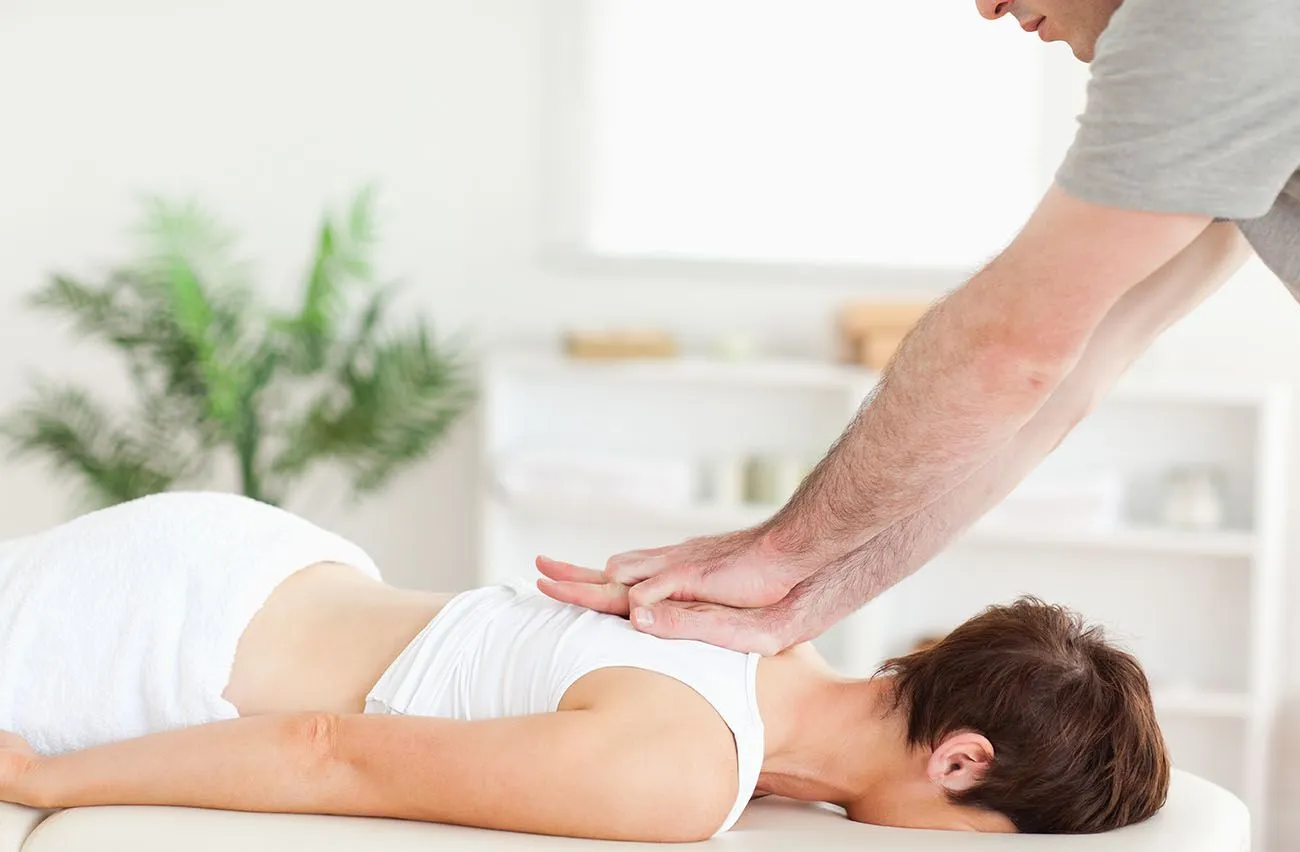 What Exactly is a Chiropractic Adjustment?
There's a common misconception that a chiropractic adjustment is all about "cracking the back," when in truth the technique is much more nuanced and specialized than that!
At it's most basic, a chiropractic adjustment—also known as a spinal manipulation—is a manual technique wherein the chiropractor uses one or both hands to deliver a very specific amount of force in a very specific direction at a very specific joint within the spine. The exact strength, direction, and location of the force delivered depends on the goal of the adjustment: for instance, whether the goal is to realign subluxed (out of place) spinal joints, "reset" the central nervous system, relax spasming muscles, increase range of motion, reduce stress on discs and nerves, and so on.
Several different types of chiropractic adjustments exist, including myofascial release, muscle energy, direct thrust, functional, etc. There's even a specific chiropractic adjustment called the Webster technique that can help realign the pelvis of an expecting mother to help optimize the position of the uterus and growing fetus and potentially prevent breech deliveries.
Each technique will require the patient to sit or lie comfortably in certain position, and the treating chiropractor will be able to explain to the patient from beginning to end what's happening and what to expect. Yes, the back may "crack" (it's just the sound of fluid moving in joints), but this doesn't mean the chiropractic adjustment is any better or more effective than adjustments that don't yield any audible noises.
Conditions That Benefit from Chiropractic Treatment
Chiropractic adjustments are safe when performed by an experienced chiropractor such as Dr. Casey, and complications are extremely rare. In his practice, he uses this technique daily to help treat a variety of conditions, including:
Headaches and migraines
Neck pain
Whiplash
Back pain
Hip pain
Joint

subluxations

Nerve impingement syndromes
Have You Ever Wondered if a Chiropractic Treatment Could Help Your Acute or Chronic Pain? Contact Our Battle Creek Chiropractor Today
At Battle Creek Family Chiropractic, we take pride in the effectiveness and safety of our services, especially our chiropractic adjustments which have been safely used on infants, seniors, and everyone in between.
If you've ever wondered what natural holistic care can do for you or a loved one, contact us today to schedule an appointment with our Battle Creek chiropractor, Dr. Casey. Call (269) 966-2006 now.